Build a Bracket was developed for R&M Fixings & Supports, based in Southampton, UK. R&M Fixings & Supports are an internationally renowned supplier of fixings, cable management and support products for the building services industry.
R&M wanted to expand their prefabrication services, where they assemble components in their dedicated factory before shipping directly to a construction site. The most common products offered for prefabrication were strut channel support systems such as Unistrut. This is a metal framing system, often suspended in roof spaces to support building services such as electrical cables.
The existing process of handling customer requests for prefabricated solutions involved a number of manual steps. First, the customer would email, fax or phone R&M, sometimes supplying hand drawn images of the configuration they required. For example, unistrut brackets can vary in width, stud length, number of tiers and distance between each tier. There are also a number of options such as the channel type, stud diameter and inclusion of end caps.
Here is the prefabrication enquiry form that was used, and an example of a hand drawn unistrut bracket: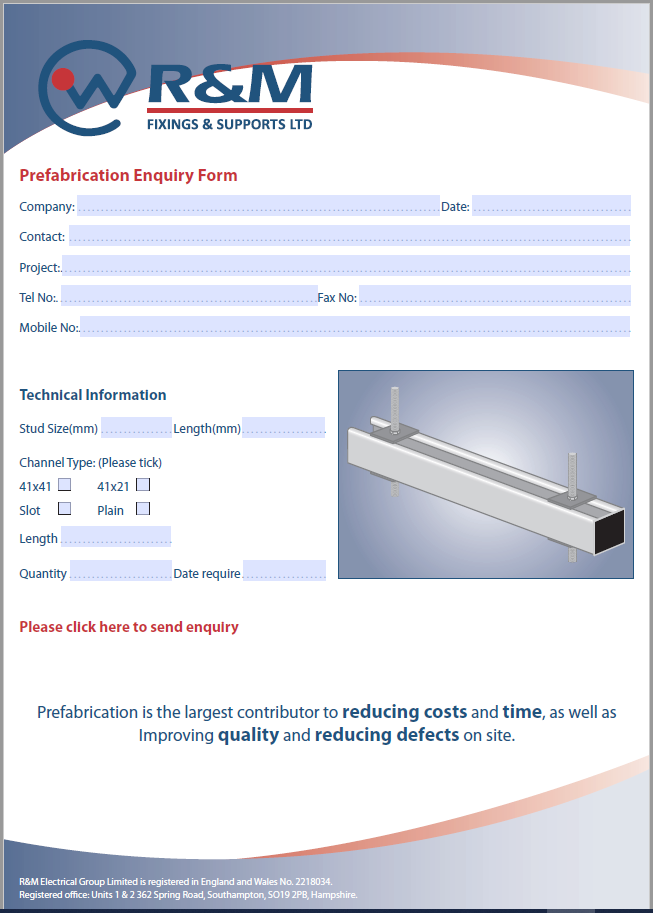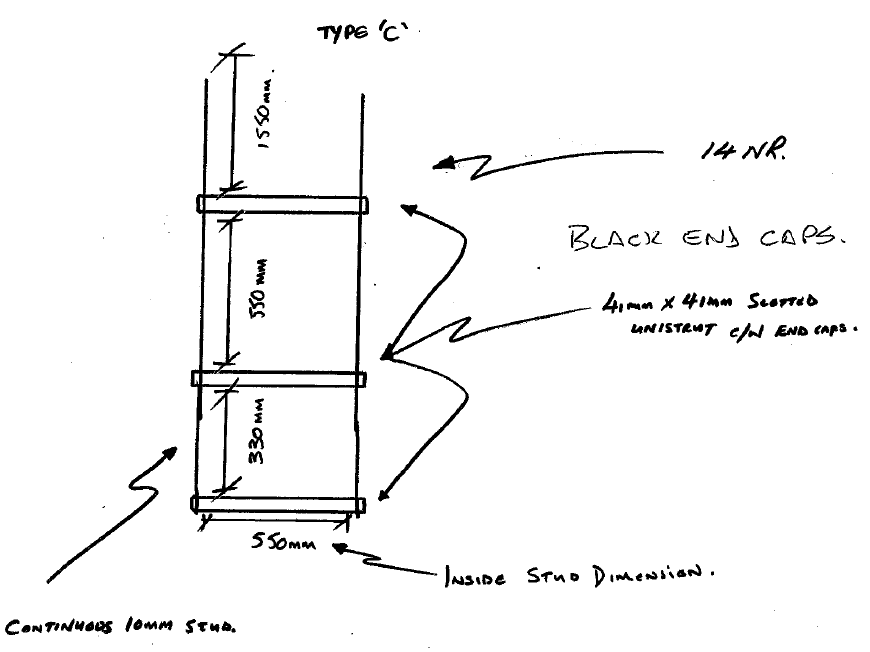 R&M would then provide a quotation and produce a CAD drawing of the requested configuration using external CAD designers. The CAD drawing would then be sent to the customer for their approval before being passed to the prefabrication department for assembly.
Here is the hand drawing above designed in CAD: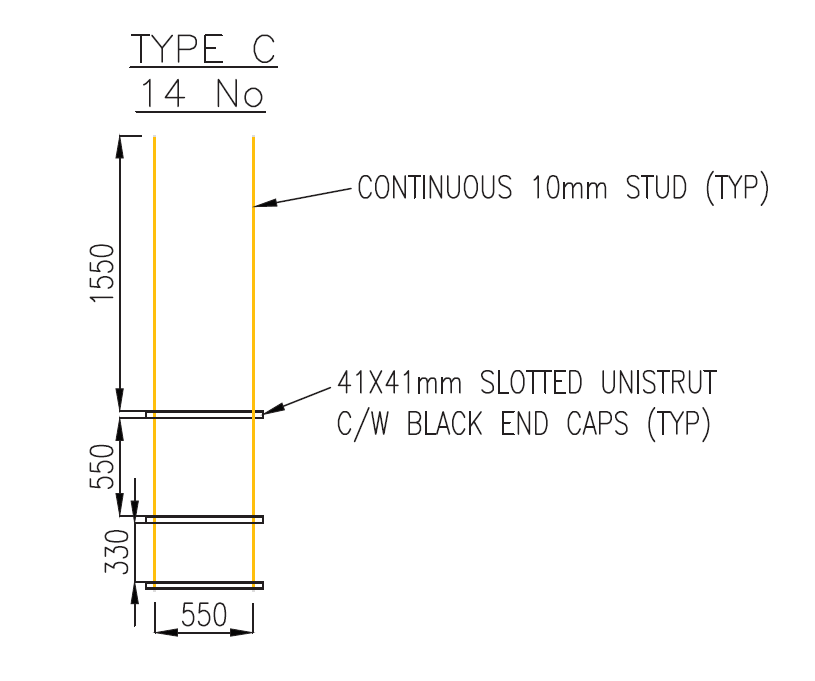 In order to scale up the prefabrication services, a streamlined process for producing quotations and CAD drawings was required. So R&M partnered with ConfigureKit (previously known as 3D Interactive Design) to develop a bespoke CPQ (Configure Price Quote) system, named Build a Bracket.
Build a Bracket is an online tool allowing both R&M staff and customers to easily design unistrut brackets and receive an instant quotation including an automatically generated CAD drawing. Not only does this speed up a previously manual process but also offers significant cost savings. A key feature of the software is the ability to dynamically generate a 2D CAD drawing of the bracket according to the user's configuration.
Here is a walkthrough of designing a bracket on Build a Bracket:
Step 1: Design the unistrut bracket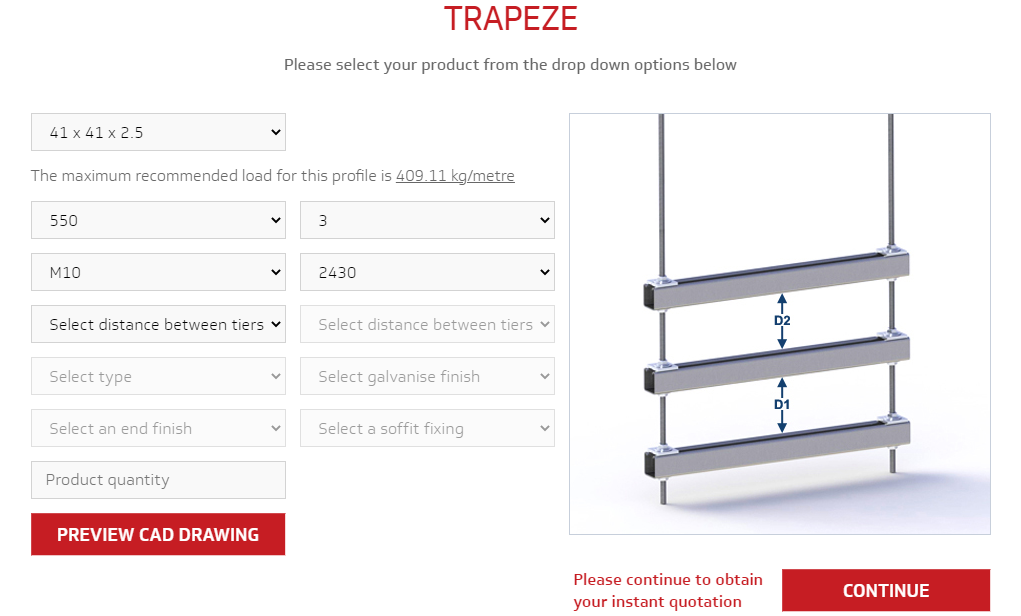 Step 2: Receive an instant quotation and auto generated CAD drawing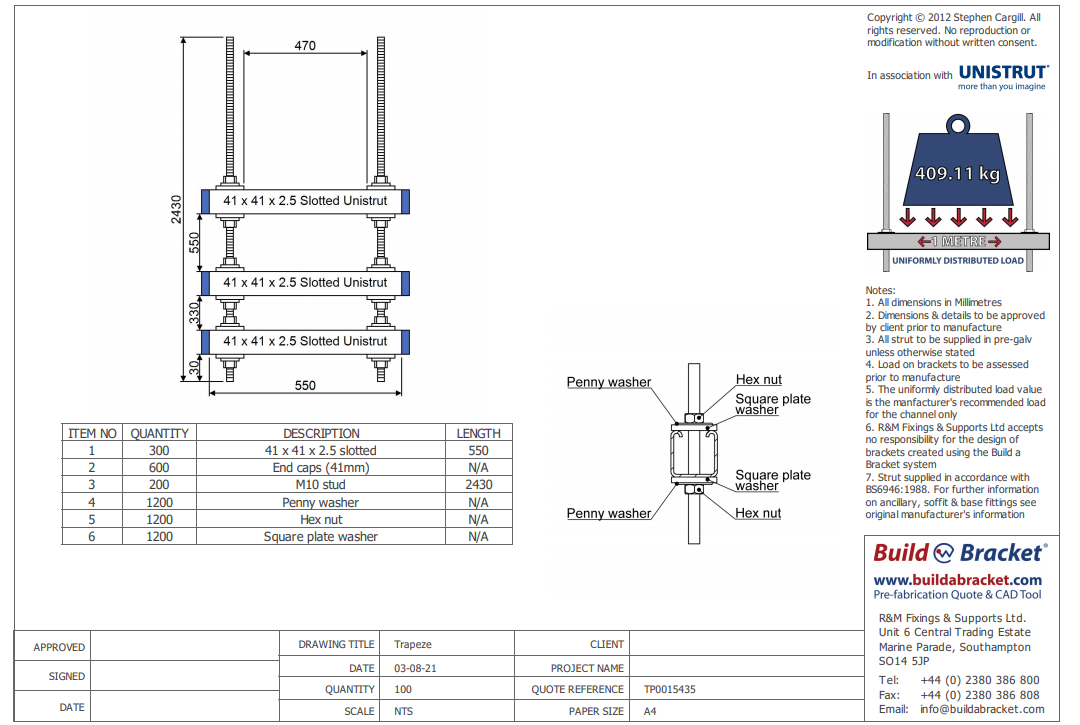 Step 3: Place an order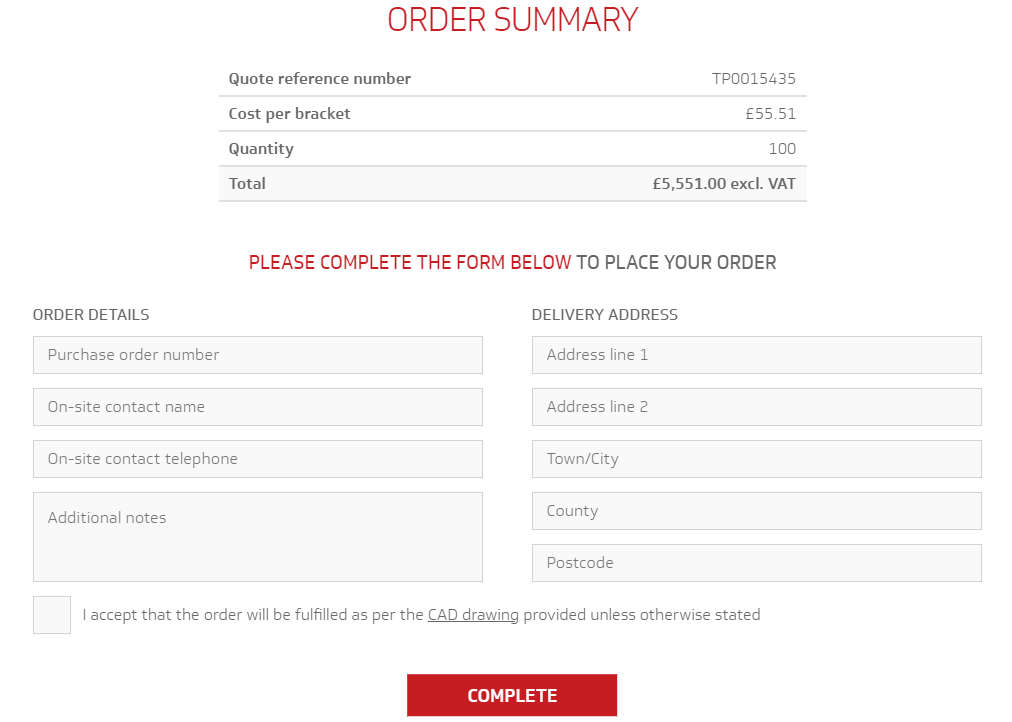 Build a Bracket has helped R&M to continue to grow their prefabrication services, and to date has generated tens of thousands of quotations. In 2015 Build a Bracket was awarded 'Innovative Industrial Product of the Year' at the UK Electrical Industry Awards.
The software was developed entirely in-house by our UK-based team, including the production of all component 2D profiles and 3D renders.